Are you searching for instructions for how to make all your favorite craft projects? Look no further! Here at 123Craft.com, you will find instructions for tutus, tutu costumes, hair bows, hair clips and more. We provide the most complete instructional courses on the Internet!
Find out how to make all of her favorite tutus and hair accessories at home with our simple guide!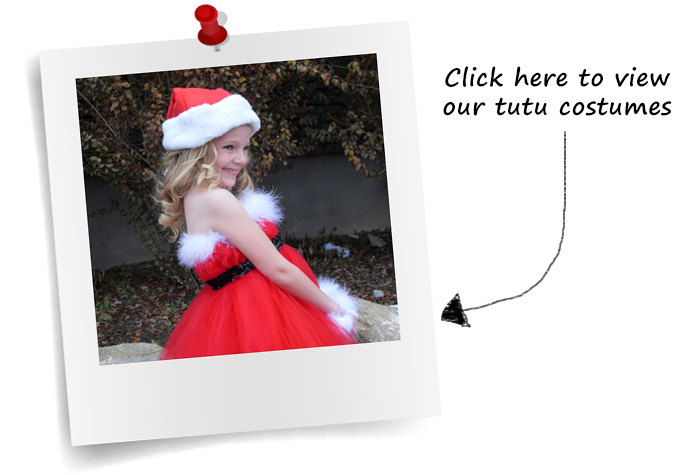 She's bound to look beautiful in twirl-worthy tutus like these! And with gorgeous hair bows in her darling locks, everyone will stop to admire the sweet little one you adore.
But with so many complex crafting techniques and difficult directions that go along with most projects, it's easy to feel frustrated and confused with the DIY process.
After all, you just want an easy-to-understand guide so you can make those stunning tutus and hair bows she'll love wearing.
That's where we come in. We've made our craft methods incredibly easy with helpful tricks and valuable tips you can start using right now.
Our no-sew tutus and effortless hair accessories are guaranteed to make both of you smile.
There's no need to spend hours on end trying to interpret tough techniques that require more skills than you actually need to know!
Our step-by-step guides are so simple that whether you're a first-time crafter or well-seasoned seamstress, you can easily create as many pretty tutus and hair accessories as you want for that special little princess in your life.
When you click on the links above, you'll get all of this for free:
Step-by-step lessons showing you how to make a tutu and hair bow today
Our measuring chart so her tutu fits perfectly
Our guide showing you how to cut tulle material for her tutu
Our list of materials you'll need to make tutus, clips and hair bows
Our guide showing you how to cover hair clips and seal ribbon ends
And there's more.
When you get our step-by-step instructional courses, you'll have more than 60 unique hair accessories and no-sew tutus to re-create at home.
We'll show you exactly how to make cute animal clips, sweet bows, elegant tutu dresses and holiday-themed pieces that are absolutely perfect for birthday parties, photo shoots and play dates. You're sure to get compliments wherever she goes!
Here's what we've got for you:
Hundreds of full-color photos that reveal how to make every pretty hair accessory and adorable frilly tutu in our guide from beginning to end
Easy-to-follow videos that you can take at your own pace and find out how to make craft projects in the comfort of your own home
Clear and simple directions that everyone can understand so you never feel lost or frustrated while you're creating her boutique-quality accessories
With our easy-to-follow videos and essential e-book by your side, you'll have everything you need at your fingertips to make breathtaking tutus and brilliant hair accessories for the lovely girl you cherish.
She'll look absolutely precious in our princess tutus that bring her beloved fairytale dreams to life in your living room. Watch her deck the halls at those holiday parties in a tutu dress as she happily twirls around with soft and festive tulle layers floating around her.
And it's easy to create stylish accessories that add flair to her casual outfits and dressy ensembles in no time at all! Whether she's playing in the park with friends, tagging along on errands in town with you, or hanging out at home with the family, your little sweetheart will love sporting a hair clip that keeps her soft strands out of her face.
Forget those complicated craft techniques. Discover the secrets to creating precious tutus and bows that she'll fall in love with today.
Grab our free tutorials now and find out how you can start creating a closet bursting with beautiful tutus, bows and clips using our must-have products.