Snow White Tutu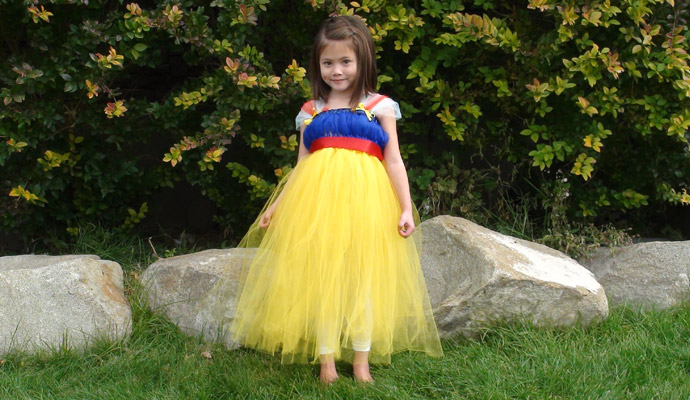 This dress is a favorite among tutu costumes because of its charming looks and mix of bright colors. The flowing yellow tulle, royal blue tulle and red satin ribbon belt make this tutu easily recognizable. The only thing missing with this tutu are the seven dwarves.
This style of tutu is very unique because it is a two-piece dress! This makes the dress much more easy to wear, adjust and remove.
The Snow White tutu costume is great for birthday parties, costume parties, Halloween, dress up, pictures, or simply to just have fun! Your little girl will feel like a princess in this beautiful tutu costume!
With our step-by-step instructional course "How To Make Tutu Costumes", you will learn how to make beautiful boutique quality tutus for practically any occasion. Get all the information you've been looking for including many tips and techniques for creating the perfect tutu. You will be amazed how quickly you can learn how to make tutus for that special little someone in your life.
To learn how to make this Snow White tutu costume… plus many more beautiful no-sew tutu costumes, order our instructional course for how to make tutu costumes today!
Snow White Inspired Tutu Instructions