Learning how to properly cut tulle is essential for making the perfect tutu!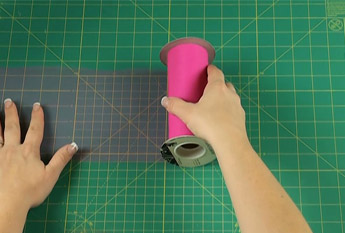 Step 1
Unroll your tulle across the cutting mat keeping the end lined up with at the 0″ mark. Line up the tulle strip with the grid on the cutting mat.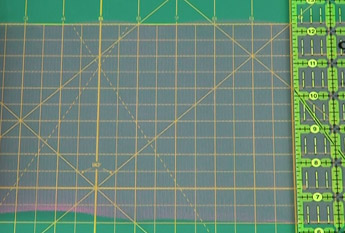 Step 2
Place the ruler's edge where you will be making your cut.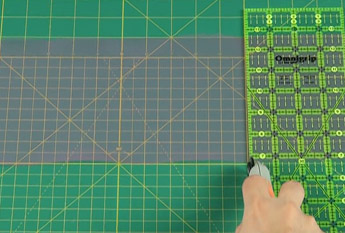 Step 3
Roll your rotary cutter over the tulle using the non-slip ruler as a guide.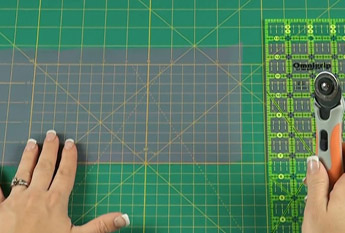 Step 4
Remove your pre-cut strip of tulle and continue cutting until you have enough strips to make your tutu. You will typically need 3-5 strips of tulle per inch of waistband. (see chapter 4 for tulle approximations)
Step 5
Fold your layers of tulle in half and stack them neatly until you are ready to tie your tulle. This makes them easier to work with and prevents the tulle from getting unwanted wrinkles.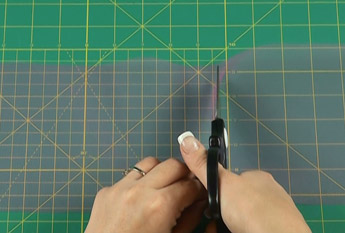 Avoid Scissors
Scissors are not recommended for cutting tulle strips. Cutting your strips with scissors may result in uneven cuts.
Suggestions
-When cutting your tulle strips, lay 2 rolls of tulle on top of each other. This method will allow you to cut your strips twice as fast.
-Static buildup is quite common when working with tulle fabric. Make your tulle easier to work with by having fabric softener on hand. Wipe your tulle with a fabric softener sheet to quickly get rid of any static buildup.