Be sure to bookmark this page for future reference.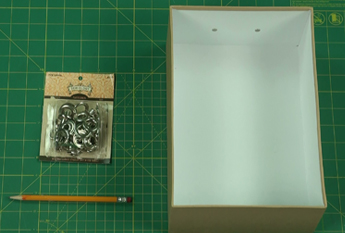 Supplies
Prepare the needed supplies to make a ribbon box. A picture box, eyelet kit (large and small) & a variety of ribbons. Be sure to get an eyelet kit that includes a special tool for attaching the eyelets.
Step 1
Decide what size of ribbons and how many rolls of ribbons you would like to store in the ribbon box. Small eyelets can be used for 3/8" ribbons and large eyelets can be used for 5/8" ribbons up to 1 ½" ribbons. Calculate how many eyelets you will need.
Step 2
Measure the box with a ruler and mark where each of the eyelets will go with a pencil. Be sure to test the measurements by placing the eyelets over each mark.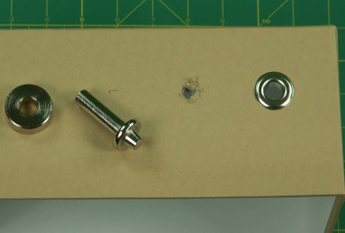 Step 3
Cut a hole at each of the marks using a knife or a drill. Attach the eyelets to the box using the tool supplied in the eyelet kit. Use caution when working with sharp objects.
Step 4
Repeat these steps for the other side of the box. The box shown here uses 5 large eyelets positioned 1 ½ inches apart and 10 small eyelets positioned above and in between each of the large eyelets. This box stores 30 rolls of ribbon.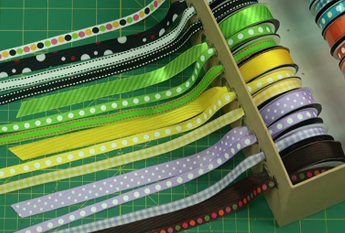 Finished Ribbon Box
Congratulations, your ribbon box is now finished!