Before your begin making your first tutu, you need to prepare a waistband.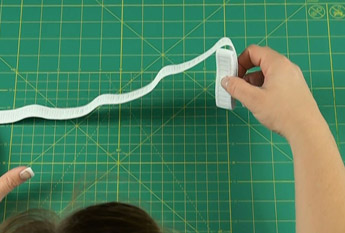 Step 1
Measure your child's waist using a measuring tape. Unroll your non-roll elastic on your cutting mat.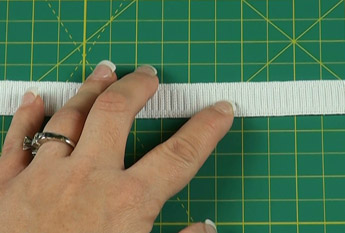 Step 2
Subtract 2 inches from your child's waist measurement before making your cut to ensure a snug fit. (you want the elastic to be smaller than your child's waist)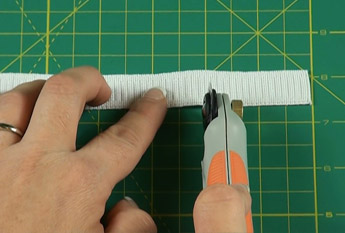 Step 3
Hold the elastic waistband in place and make a straight cut using your rotary cutter. You may also use a pair of fabric scissors for this step.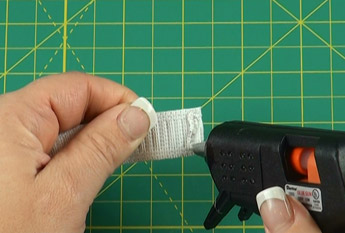 Step 4
Pick up your hot glue gun and apply a thick line of glue to the end of your elastic strip.
Step 5
Immediately overlap the ends of the elastic by about ¼ of an inch and hold firmly for about one minute. If you don't have a hot glue gun, you may also sew the ends together using a needle and thread.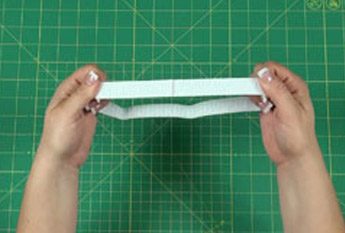 Step 6
Stretch your waistband to ensure that it is secure. You are now ready to tie strips of tulle to your elastic waistband. You may want to use a paper towel roll or similar shaped object to hold the elastic in place while you work.
Suggestions
-Elastic usually comes in both black and white. When making a black tutu be sure to use black elastic when preparing your waistband. For any other color of tutu you should use the white elastic.
-Make your elastic waistband more durable by hand sewing the ends together with a needle and thread.