Back to school, back to school… let's prove to the kids that mom is cool! Yep, summer is coming to an end and summertime sadness is starting to kick in as the kids realize that school is just around the corner.  Boost their spirits with a back-to-school craft that they'll love!
Here are a few DIY projects we stumbled upon and just had to share!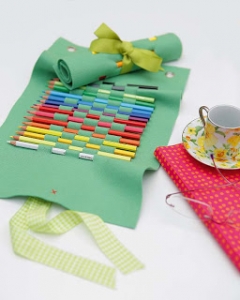 Pencil Pouch
Colored pencils wrapped up into a convenient, easy-to-carry pouch? Sign us up! We all know that after the first day of school, backpacks become a cluttered mess of papers, pencils and pieces of pbjs. So, help them keep it organized with this awesome pencil pouch.
You can learn how to create this here.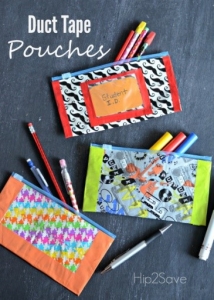 Duct Tape Pouches
Consider it the fanny pack of 2014! Created with colored or patterned duct tape and a baggie, these pouches are a fun way store your child's school supplies. Create a few for them as first day of school gifts or teach them how to make their own. Regardless, they are sure to adore them!
Click here for full instructions.
Hey there, Smartie Pants
This idea is just adorable! Cheer up your children on the first day with these cute and clever "Smartie Pants" cards. Best of all, they are inexpensive and super-duper easy to make!
Click here to find this free print, as well as others you're sure to love.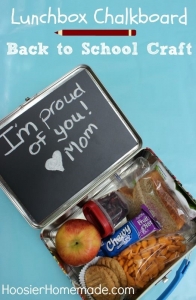 Lunchbox Messaging
Forget a text, write your child a thoughtful note on the inside of his/her lunchbox! Just paint a layer (or two) of chalkboard paint, let it dry and sketch away! Bonus: Put a few pieces of colored chalk in there too so your child can write a message back to you!
We hope your kids have an awesome first day of school! If you have an idea for another back-to-school craft, please feel free to share it in the comments below